This May, we were asked to visit Oslo, Norway where we would get the chance to learn about Norrona as a company and a manufacturer of goods that is new to Sporting Life. The plan was to start at Norrona headquarters, then proceed to live the life of a Norwegian in the fjords at the incredible High Camp Turtagro.
We flew out of Toronto Pearson Airport at 7pm, arrived at London Heathrow at 8am, and made a beeline to catch our next plane. We hopped on Scandinavian Air into Oslo, where we had the opportunity to take in the city. This city is one that no one should miss in their lifetime. It is a beautiful city that pairs old with new – stunning architecture surrounded by modern Norwegians riding bikes and living a healthy lifestyle. Not to mention the incredible food!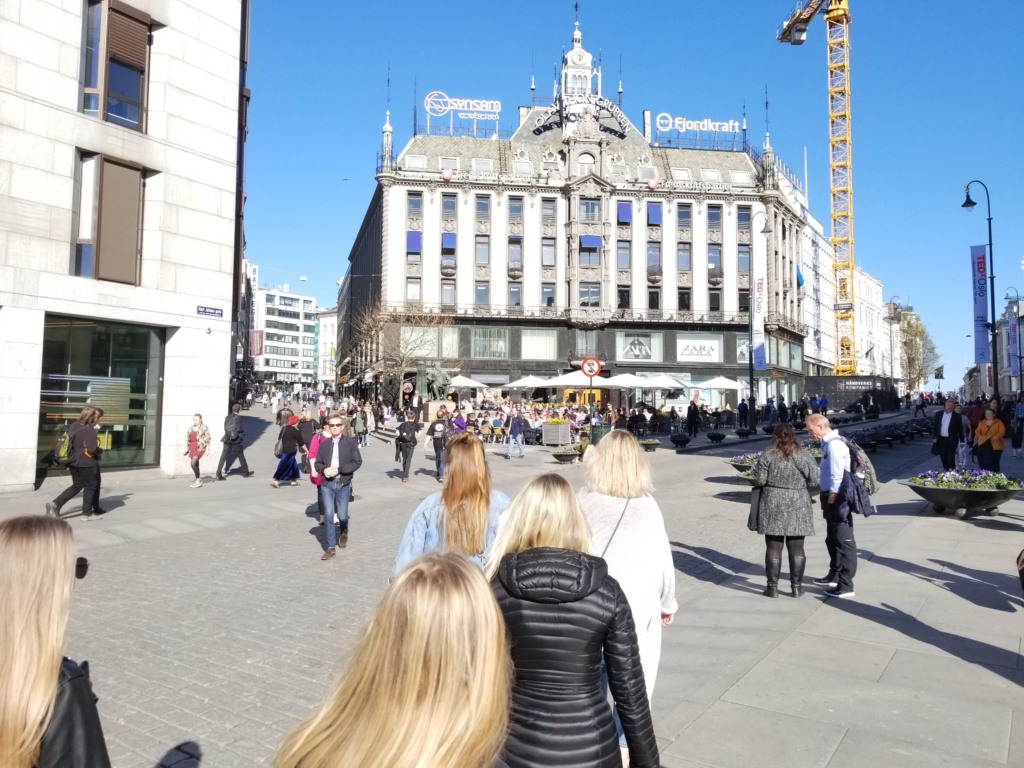 We met up with the Norrona gang and our rep Frode, who we lovingly call Thor (take a look at these photos and tell us you don't agree!) We sat down to an excellent dinner before starting the next day's adventures. The next morning, Frode picked us up from the hotel and we drove the 45 minutes to Lysaker – Norrona's headquarters. The closest thing we can compare the vibe to is Muskoka – headquarters is surrounded by rocks, trees, evergreens, and a stunning waterfall. Getting into the adventurous Norwegian spirit, we climbed the rocks around the waterfall – because that's just a normal day for a Norwegian. We so admire how they live and breathe the outdoors.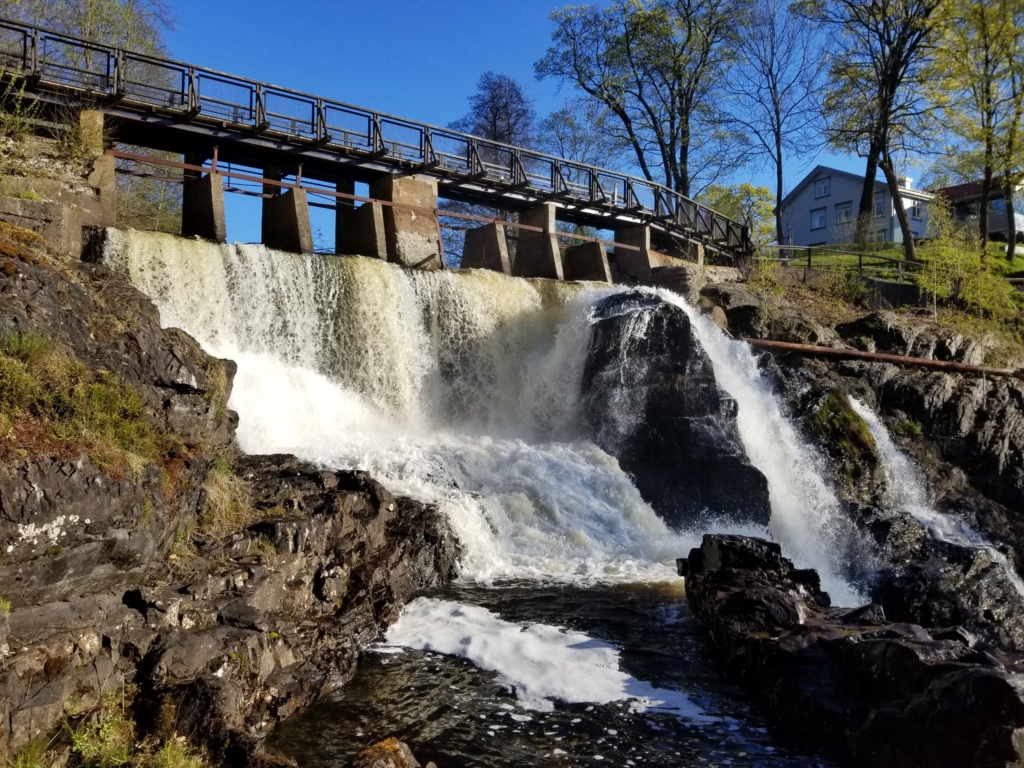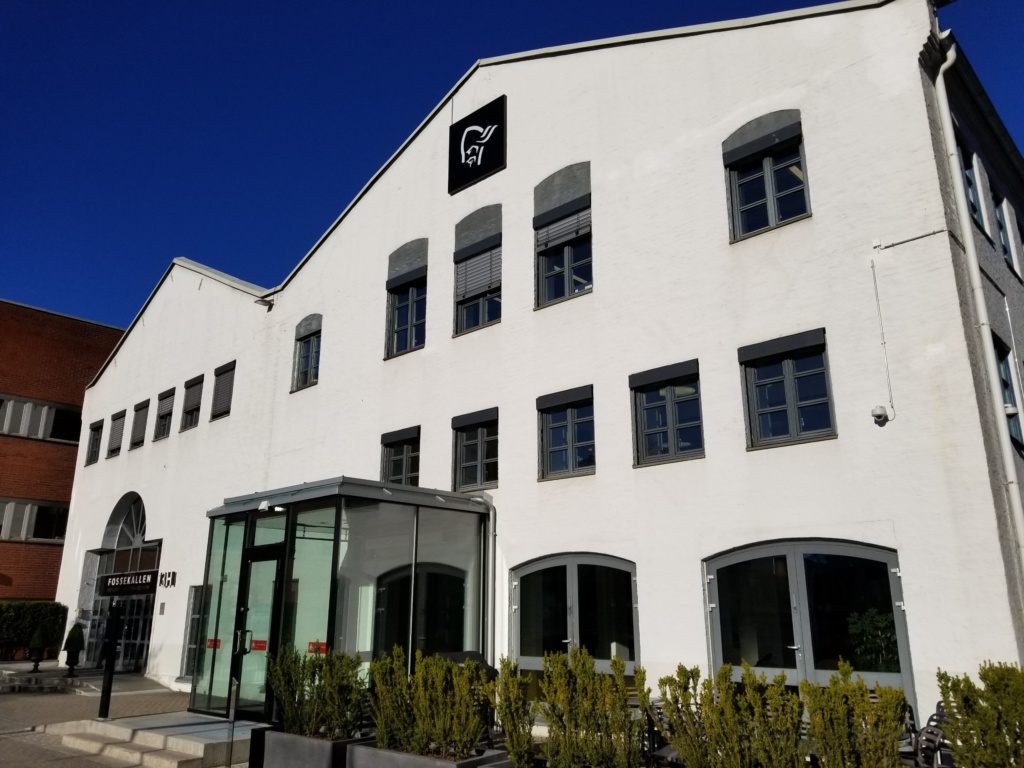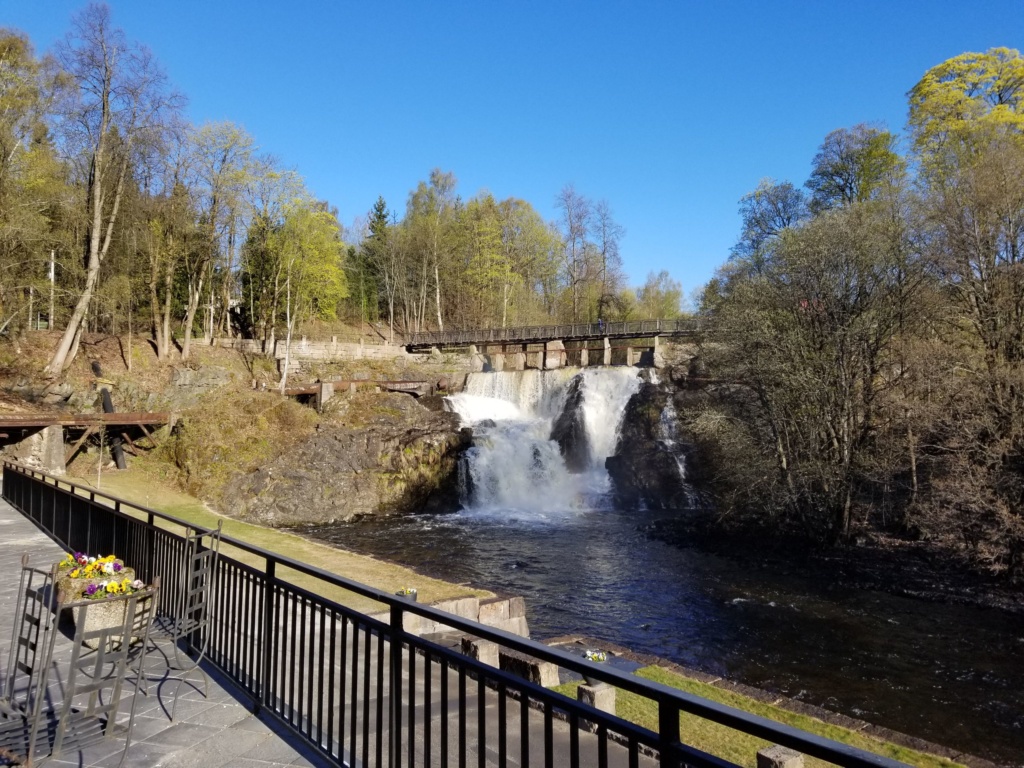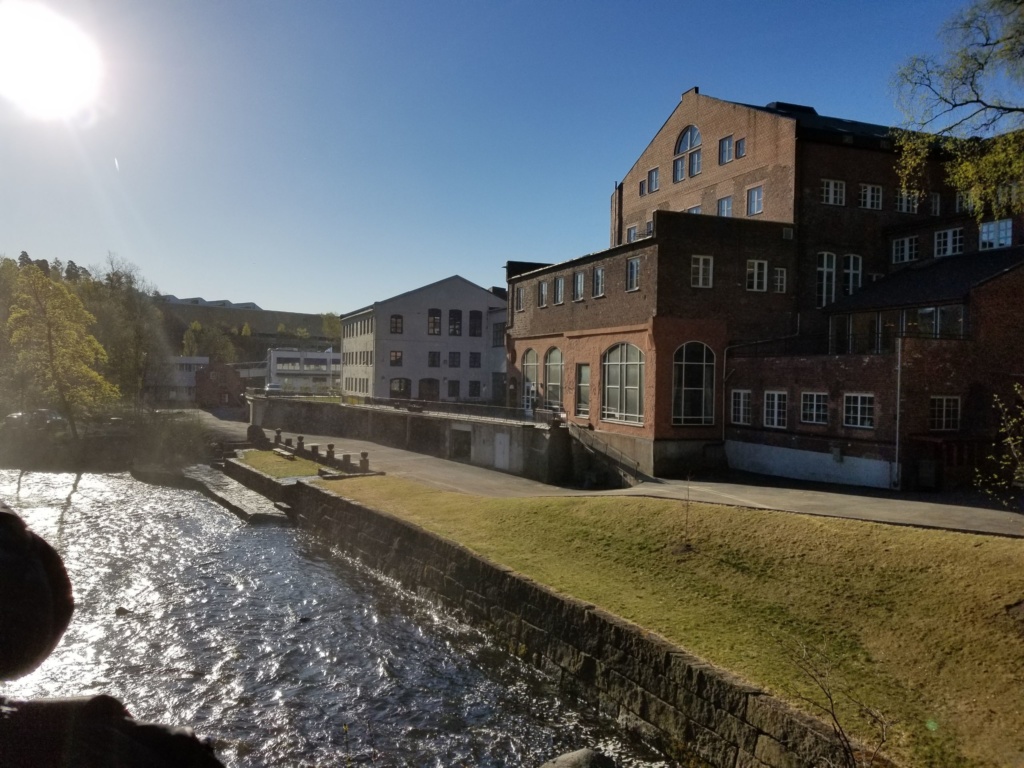 A tour of the Norrona facilities quickly revealed that their work environment is very unlike ours in Canada. The building is minimalist, but the culture is that of people who wholeheartedly believe in the brand. The office is made up of large rooms where all divisions work separately, but at lunch they all come together as a community. Jorn Jorgensen, the grandson of the founder of Norrona, mixes in and engages with the staff. He holds true to the values of the brand. The employees are there for each other as a team; the product is born from the outdoors, made for the outdoors by people who spend their lives outdoors. They build great quality product that is tested by tried and true outdoorsmen.
Norrona is the epitome of authenticity.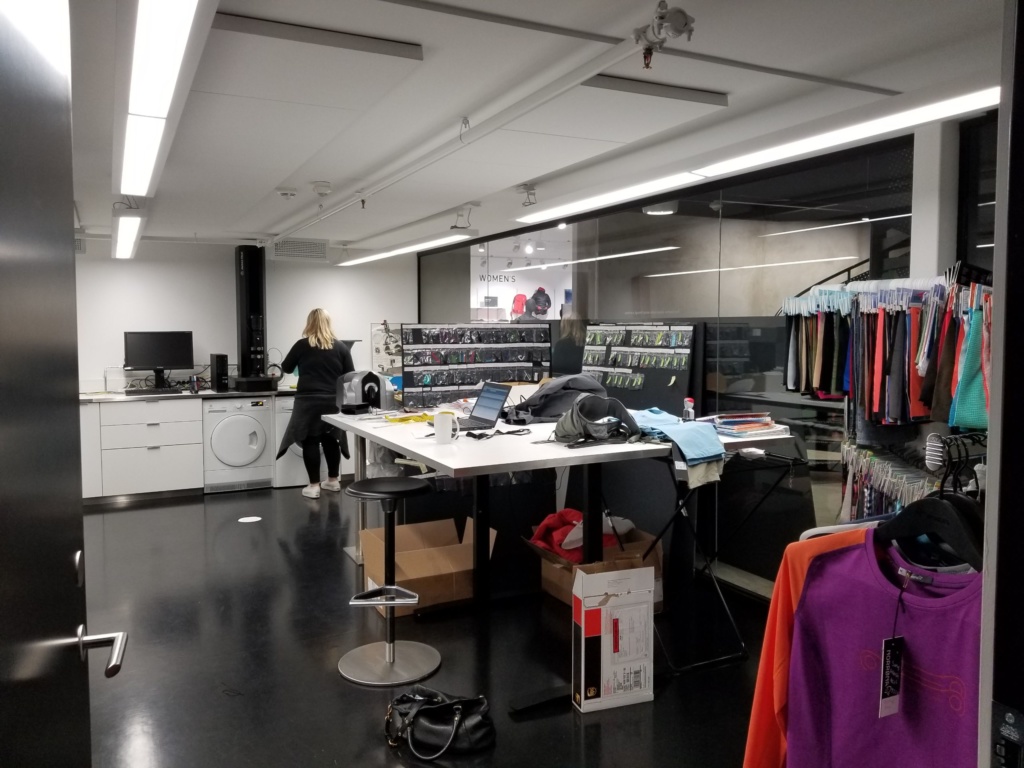 We saw the showroom; product from Winter 18 and beyond; Norrona testing facilities; colour swatches and patterns. Everything you could possibly learn about the brand is right there at your fingertips.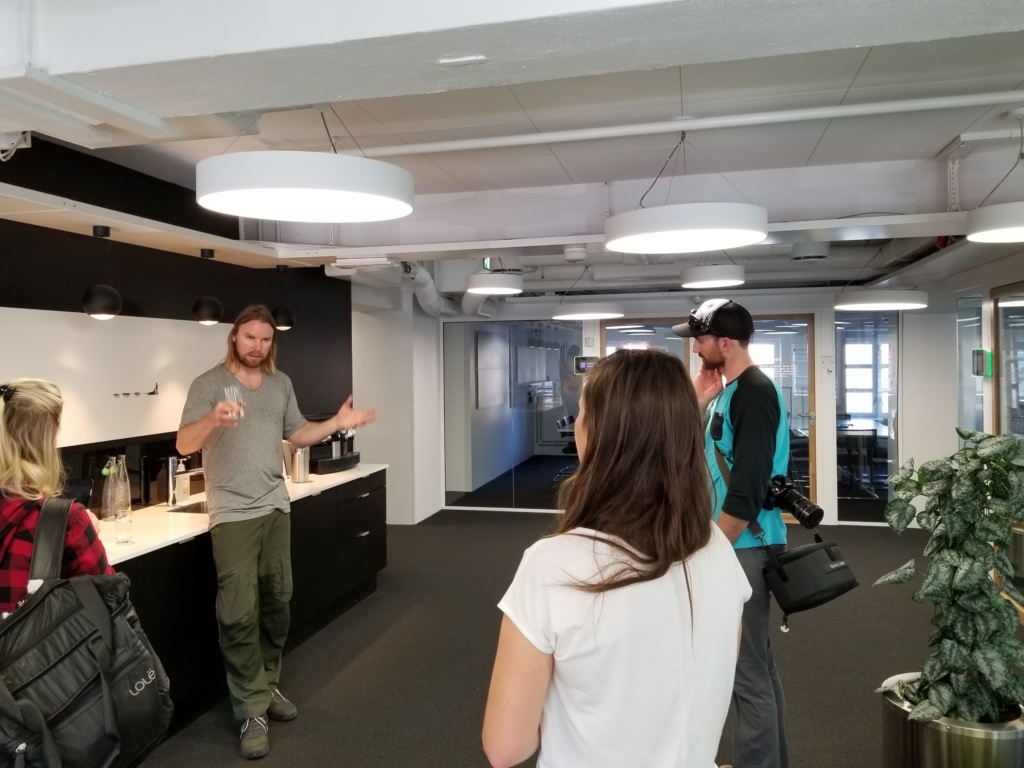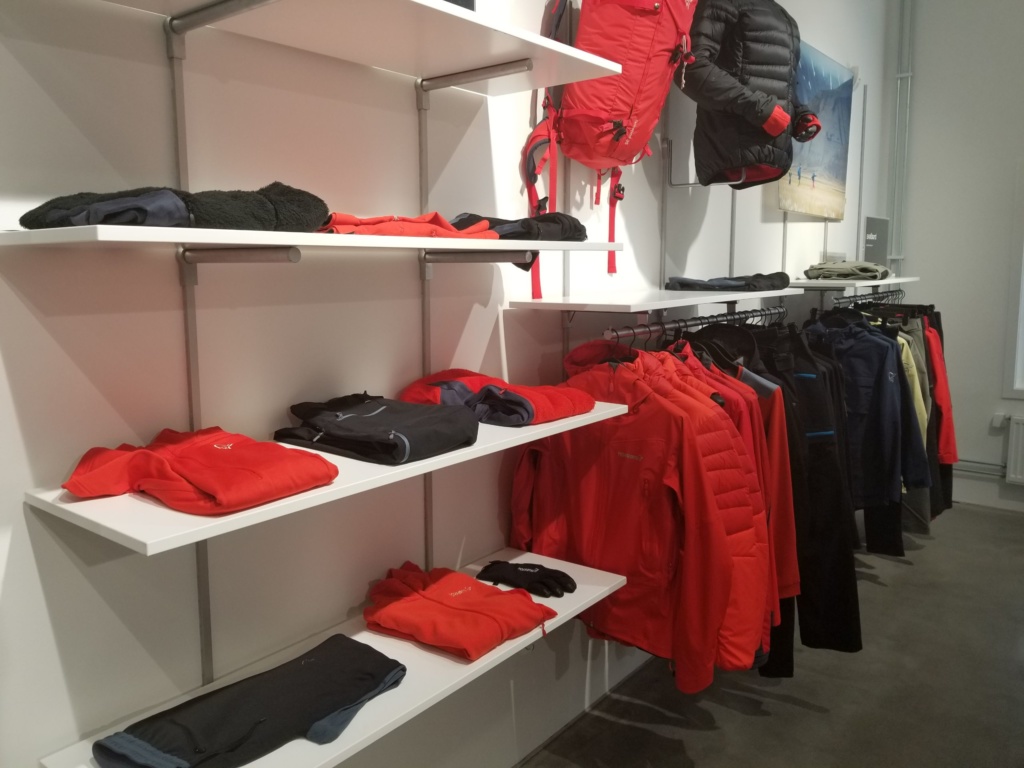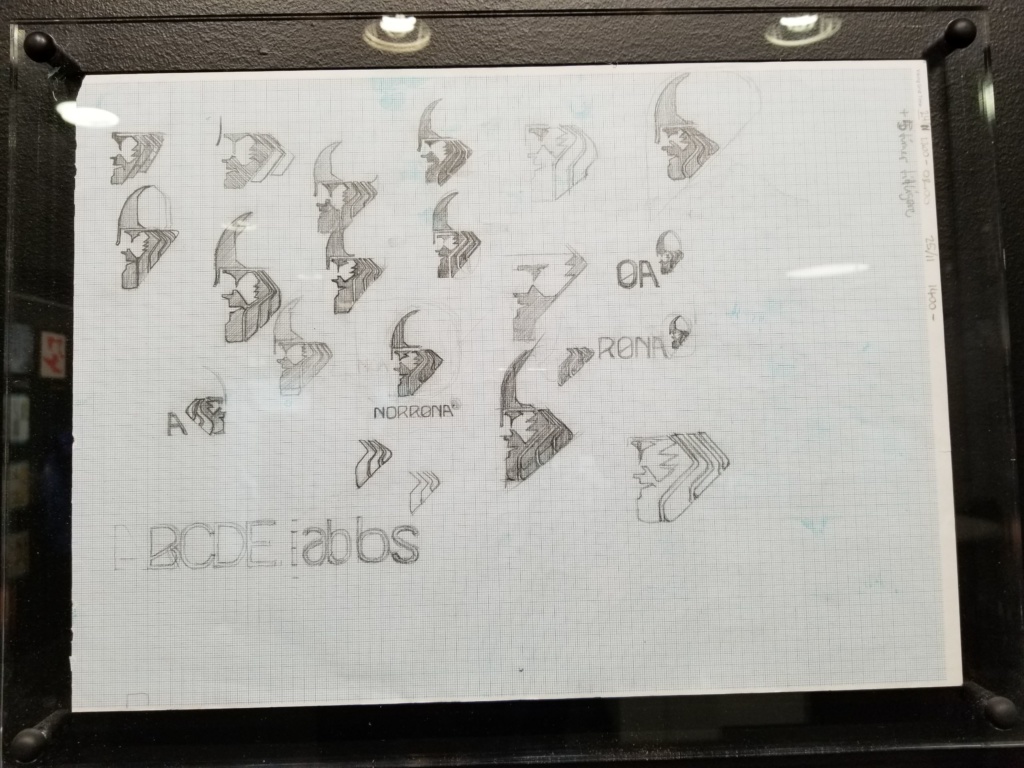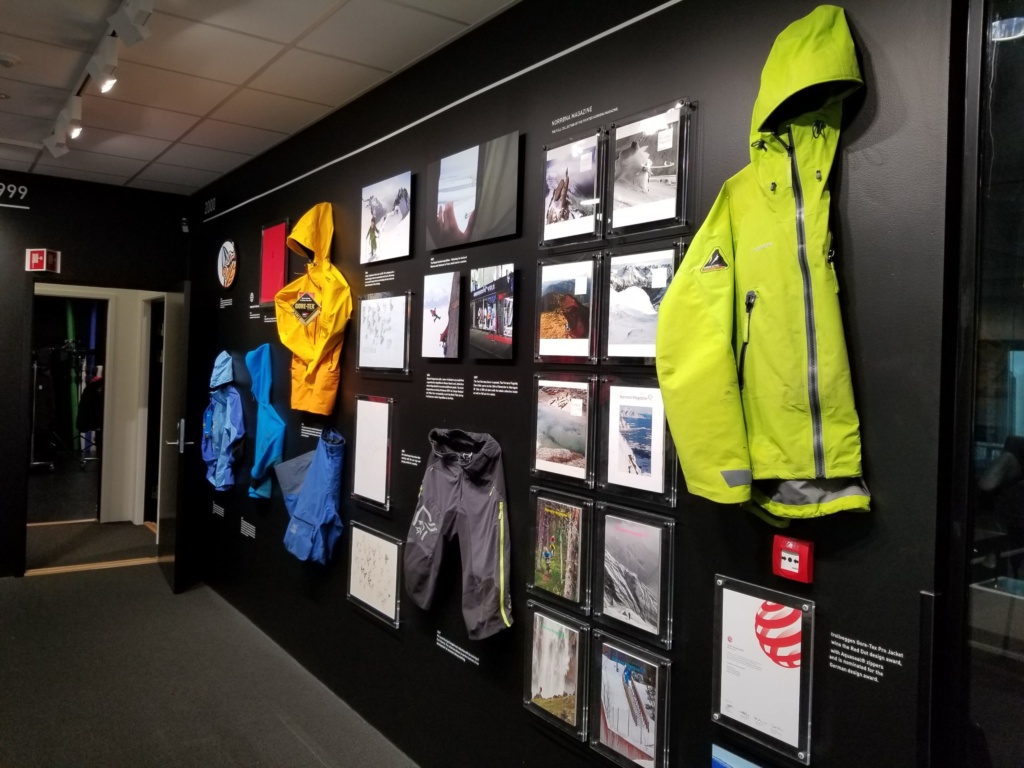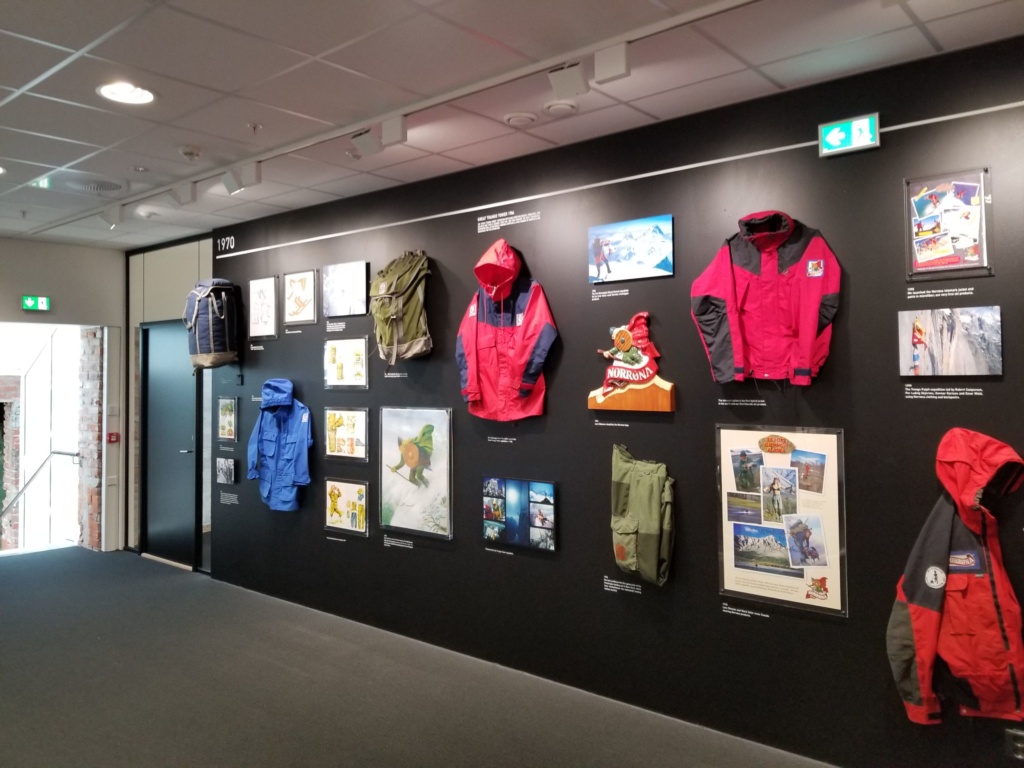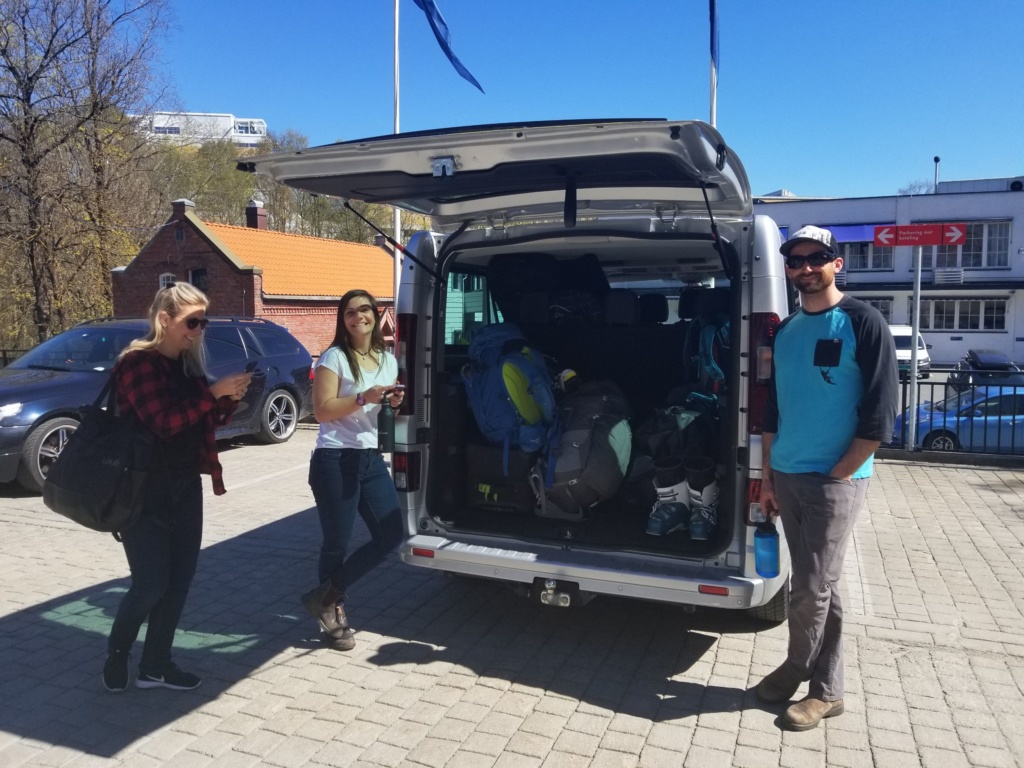 After our eye opening tour, it was time to pack up and go on our adventure. We loaded up the van and drove 6 hours outside of Oslo into the mountains. It is quite the trip to go from a beautiful summer climate to full on winter. On the drive to High Camp, we bonded with our Norwegian guides and learned that Norwegian culture is full of passion. Passion for activity, music, family, health. We shared music that means something to each of us, and shared stories and chats that we will remember for a lifetime.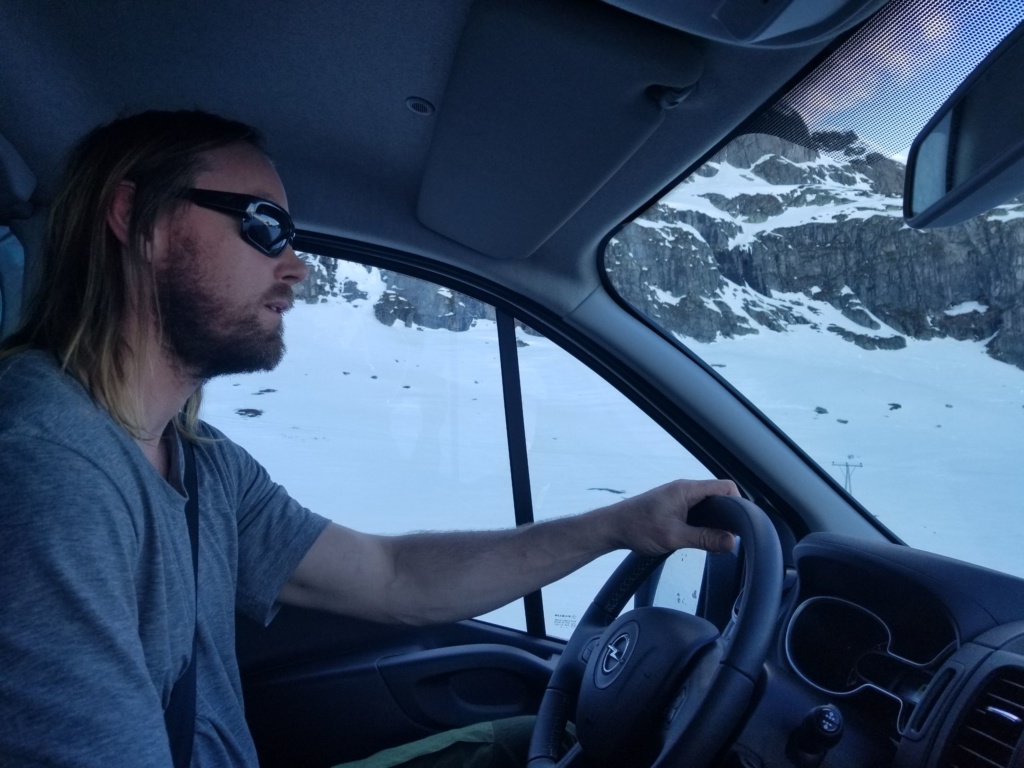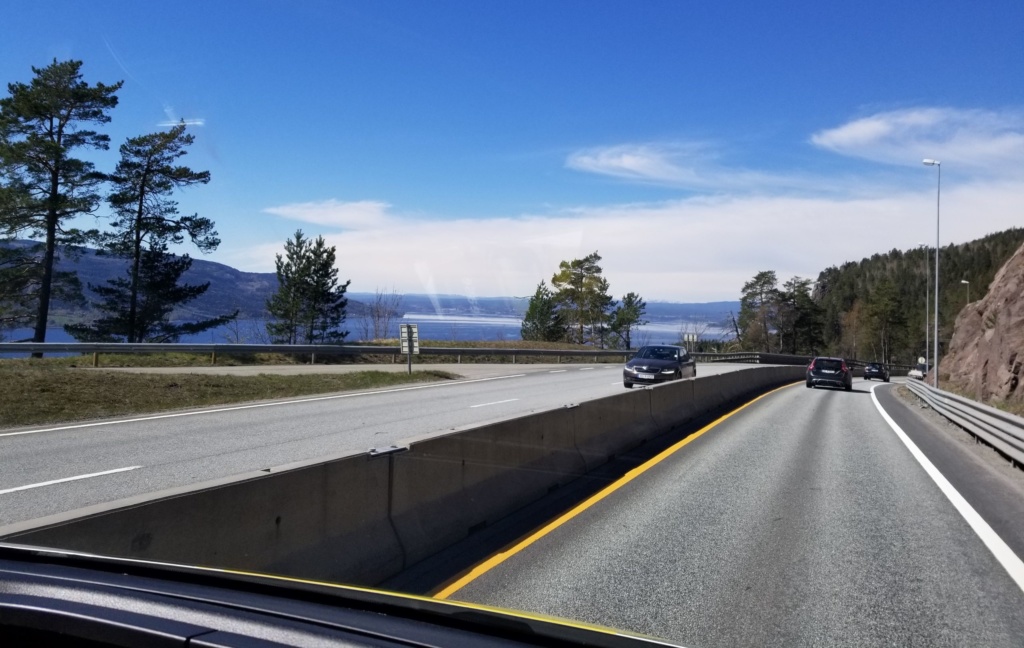 As you get higher into the mountains, you hit a snow beltline where the snow walls get higher and higher. You suddenly realize how high up you are; completely away from all civilization. Our destination is only inhabited by 300 people, but the event we were attending brings people from all over the world. People camp on the roadside, put their skis on, and go!
We arrived at our basecamp for the next 3 days, from which we would skin 2100 vertical feet up the mountain. Then…we ski! We met people from all over the world; guests of Norrona, as well as people who signed up to experience the wonderment that the mountains provide. We were placed in classes based on ability, and each day we would gear up in our touring equipment, skin up the mountain, and ski back down.
This is where the need for properly fitted equipment becomes clear. The mountains leave no room for ill fitting equipment or improper layers. If you plan on hitting the slopes in any capacity, be prepared! In our case, there would be pressure on our feet, high altitude, and physical exertion. Our boots had to fit properly and our skis had to be freshly tuned.
When packing clothing for touring, remember one thing and one thing only: LAYERS. The weather can change drastically from the bottom to the top of the mountain, and the sun is no joke.
Norrona features lines- or "concepts"- named after some of the most beautiful Norwegian locations.
For example, the Lofoten island chain is famous for its beauty and harsh contrasting weathers, and its extreme elements represent the heart & soul of Norway's outdoor life. The Lofoten concept was launched in 2004 and took freeride skiing in a radical new direction. This line is technical, durable, and practical – design and quality come first! Bright coloured Gore-Tex jackets and baggy ski pants will help you stand out on the slopes and enhance any mountain experience. The Lofoten Gore-Tex Jacket (available for both men and women) offers breathable, versatile protection on the mountain. The women's jacket is the brand's warmest waterproof freeride jacket. Featuring PrimaLoft® Sport insulation, this season offers a more light weight jacket with a quieter face fabric, improved hood, and no underarm zipper for a softer, lighter and more compressible insulated jacket. The men's jacket offers all the critical details you need for demanding conditions. It is light and highly breathable with superior ventilation, and weather-protective with a high level of comfort.
Looking for something a little more versatile? Falketind has got you covered: this line is made to function 365 days a year. Falketind is Norway's most beautiful peak. While it appears inaccessible, the mountain in fact offers varied activities all year round. The outerwear line modelled after the mountain is equally as versatile. The men's warm1 zip hoodie features a high warmth-to-weight ratio and quick drying properties. Wear it as a mid-layer or instead of a jacket without compromising on insulation and breathability. The unique construction of this fleece is perfect for different types of activities and changing weather conditions, as it traps warm air without inhibiting moisture transport.
The beauty of this experience was seeing nothing but passion for the outdoors. Despite our groupings based on ability, no one minded whether you were a professional skiier or a first timer at touring. We met extreme skiers who were happy to be present in the outdoors with likeminded individuals.
Our trip brought all kinds of unexpected twists and turns – early morning wake-ups, injuries, a rock concert, friends from the UK and all over the world! We also got to learn what Norrona is all about – celebrating nature and living among it. After spending a week with our friends at Norrona, we truly got the sense that when they make their product, they make it because they understand the details the garments need to have for you to be able to perform your activity. Norrona is passionate about not cutting corners, using the best materials, and being limited; these products are far from mass produced. The culture of the staff is inspiring to say the least; our Norwegian friends are phenomenal and work as a team. They have a mutual desire for the success of the company because they believe in it.
Coming back after 2 days of touring and 3 nights, it was a quiet drive home. Not only because we didn't want to leave this beautiful place, but because of the people. The individuals we encountered on our journey were such happy people and loved being with other people.
After experiencing a scenic country with oceans, rivers, fjords, mountains, great food and even better people…we can't wait to go back.